HEALTH CARE IN JAMAICA
Based in New York, USA, Zion Care International (ZCI) provides health and dental services to vulnerable and under served communities around the world. ZCI organizes Medical, Dental, Optical, and Surgical Missions to countries and areas where people are not getting adequate medical, dental, optical and surgical service.
ZCI also offers medical equipment to health facilities in an effort to enable them to better serve the wider community.
Our Medical Mission consists of qualified medical and dental personnel (doctors, dentists, nurses, pharmacists, opticians, as well as non-medical individuals).
ZCI conducted its first Mission in 2012 with a visit to Jamaica and has returned to the country every year since then to strengthen and solidify existing programs and open new ones. Over 20,000 people in Jamaica benefitted from free health care provided by ZCI Missions.
ALEXANDRA HOSPITAL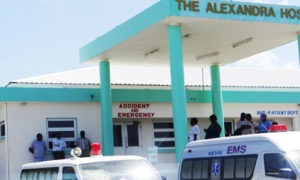 Zion Care International's (ZCI) support of the Alexandria community in St Ann, Jamaica, began on our first mission to the island in 2012, when we donated more than US$400,000 worth of medical equipment and supplies to the hospital.
SIR JOHN GOLDING REHABILITATION CENTRE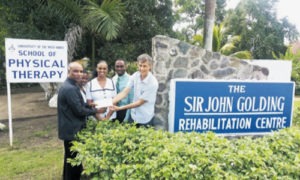 Now officially known as the Sir John Golding Rehabilitation Centre. Zion Care International has assisted the institution by providing prosthetic limbs, wheelchairs and crutches
FUNDS NEEDED
60 MILLION JMD TO REFURBISH MARY SEACOLE WING AT KPH
SHARE THIS PAGE